I know, I know. How has it taken me SO long to talk about my favorite bags when it's practically the name of my blog?!
In fact, diaper bags are part of the reason why I have a blog in the first place. Why?
I am all about inspiring other parents to explore their city, or others, with their children. No matter what their age! But in order for this to be a (nearly) seamless and (mostly) stress free experience, you HAVE to have the right survivors kit.
For me that all starts with the diaper bag.
For one, it needs to be pretty large. I mean, I need to fit 4 kids worth of necessities.
Secondly, it has to be waterproof inside. I have experienced far too many spilled milk and leaky bottles. I mean, I lose bottle caps like crazy.
Thirdly, it has to be fashionable. No matter what I am wearing. I use my diaper bag every day and my outfit could be sweatpants or Loubs. Either way, I don't want the bag to clash.
And lastly? Just because you are a mom doesn't mean you need to give up your Kate Spade for an ugly diaper bag. Guess what? You can have both! Premium leather, sophisticated style, resilience, etc. I promise you can have the best of both worlds with my top picks. And what's even more? With some of these you can remove the insert and use them as regular bags and backpacks when your children outgrow them.
The Fawn Design Original Bag is just.... rad. You can wear as a backpack or a messenger bag, and the inside can be pulled out for easy cleaning. The outside and inside are made of fully wipeable faux leather. There's a total of 12 pockets: 6 outside, 6 inside including a zipper pocket. Plus a keychain hook on the inside for your keys!
They also make chic, leather, fanny packs which I'm positive I need in my life.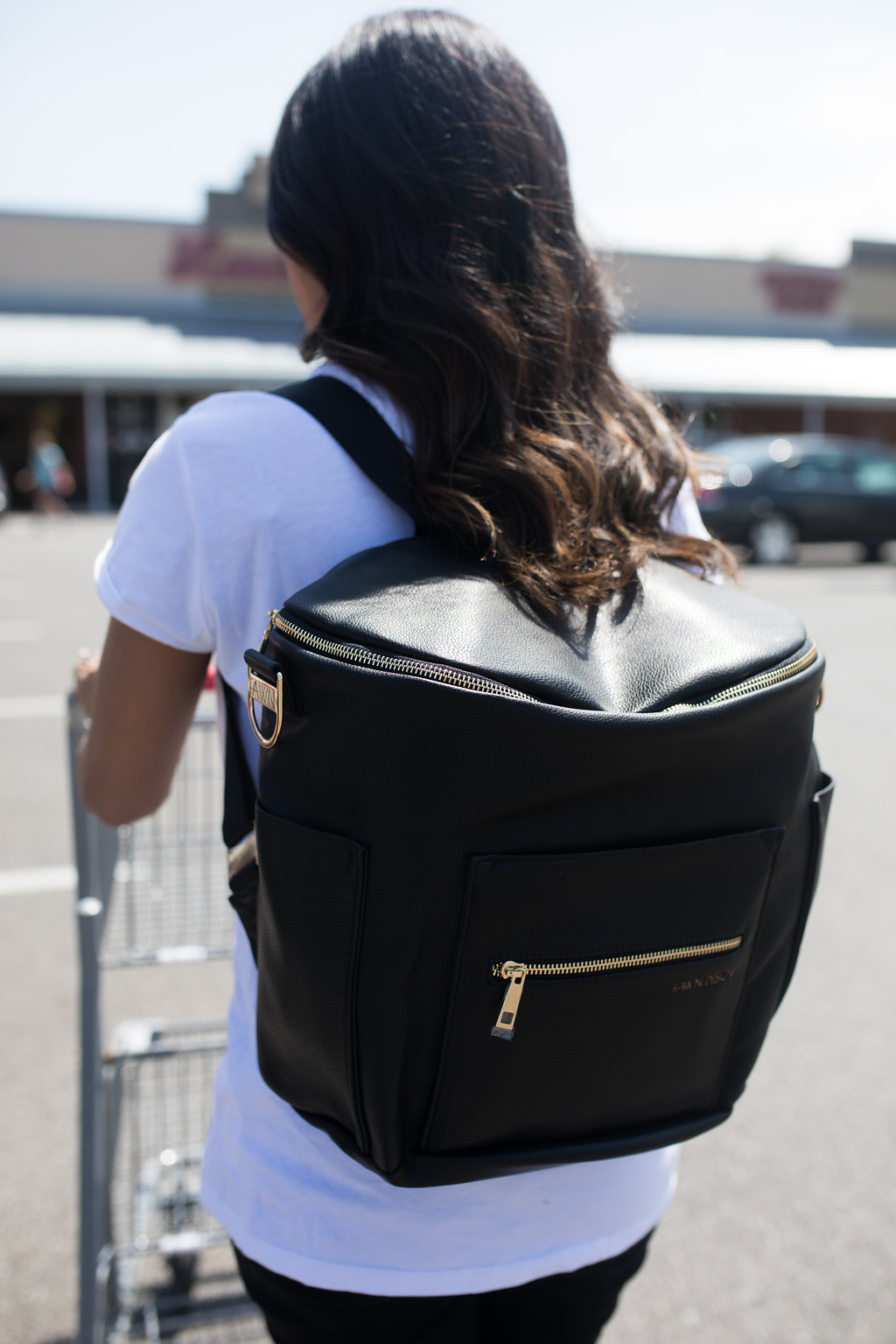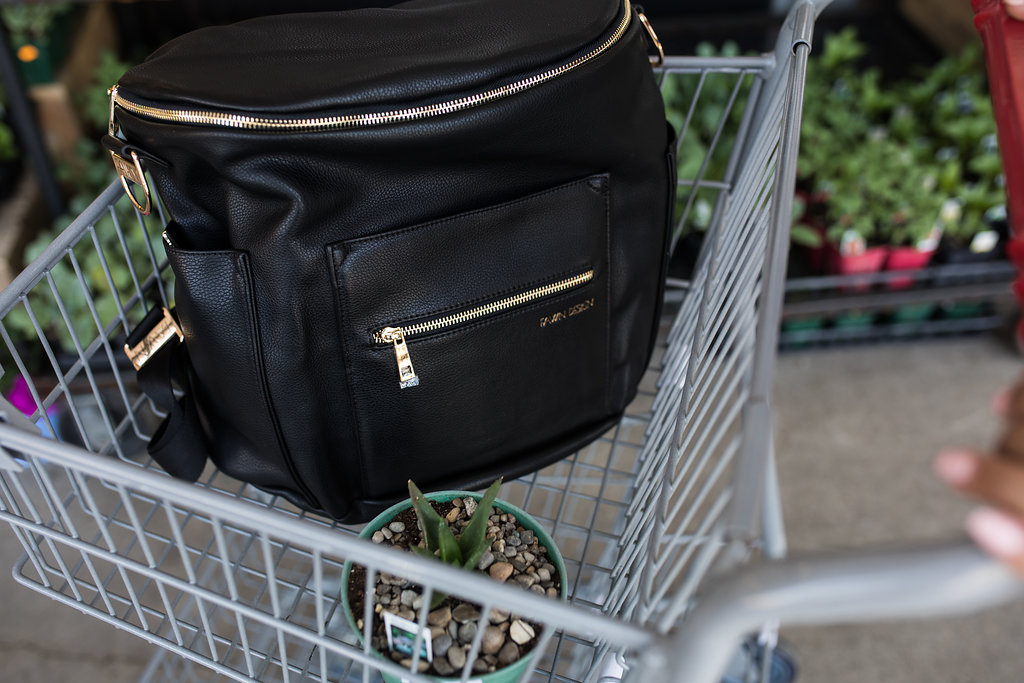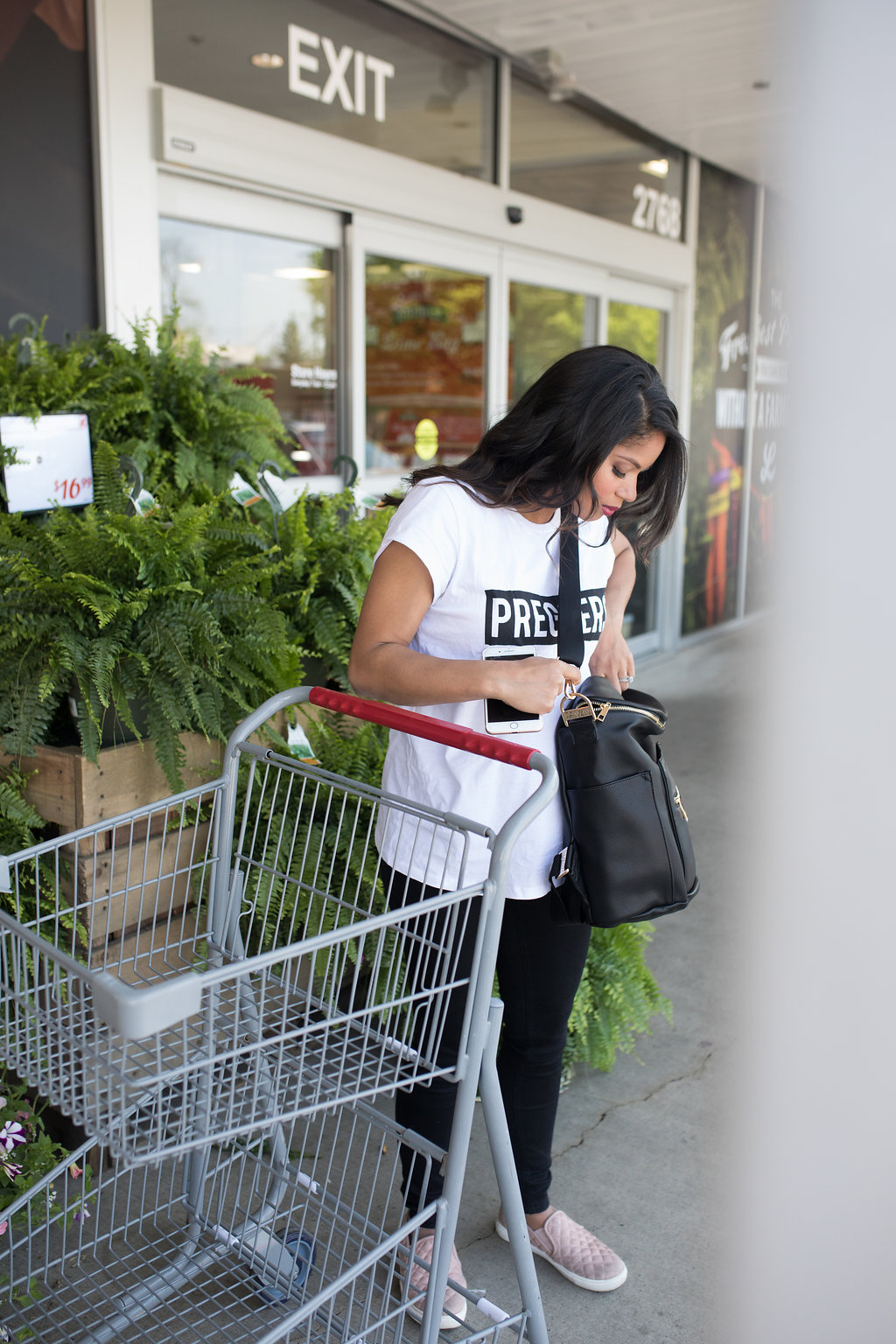 Every time I mention my favorite baby gifts or products I always mention this company. From their swaddles to their diaper bags, I love all of their products. This Manifest Weekender Diaper Bag was the first professional looking bag I ever found. Made with durable cotton canvas and vegan leather, this bag comes in two sizes. I have the large but there is also a petite size. The large size is perfect for long trips and lots of babies! They have many other designs as well and they are all gorgeous! And of course the inside is easy to wipe down and comes with a changing pad!
My favorite moccasin company now has amazing diaper bags! Pack up everything you need for baby in 10 pockets and a big central space, magnetic front flap, grab-and- go handle, an electronics sleeve, and straps that let you wear it three ways: as a shoulder purse, backpack, or cross-body bag!
4. Lily Jade
This company has quite a few different styles but I was sold on the Rosie Grey & Silver. This bag can also be worn three ways but I love it's structured bottom so it can stand on its own! Plus my favorite color is lining the inside! The inside is so easy to wipe down and it includes a 12 pocket organizational insert with handles that I can easily pull out. Swap the baby stuff and just use as a gorgeous purse!